VPC
Status: Completion 2016
Location: Vilnius, Lithuania
Program: former president apartments conversed to 'The center for civil education' with interactive exposition where visitors can learn and actively participate individually and within the groups.
Space: 1 000 m²
Initiative: President Dalia Grybauskaitė
Architecture: Rokas Kilčiauskas, Marius Kanevičius, Vytautas Biekša, Eglė Matulaitytė, Dovilė Krikščiūnaitė, Olga Voišnis

On 11th of March, 2016, Independence Restoration day of Lithuania, 'Center for Civil education' was opened. The center invites visitors to know better Lithuania and provokes to act, create and be responsible for the rights and duties as citizens. The center invites schools, families and all others to permanent expositions, exhibitions, interactive workshops, meetings or just to read a book in the library.
The center is placed in the beautiful park of Presidential palace, in a building that was built as president residence, but never finished in the old town of Vilnius. Therefore, greenery and light become strong element and fill up bright and minimal interior spaces, laid out on three levels and connected by a sculptural veneer staircase.
The building is adapted to a new function by reorganising spaces into clear and functional exposition routes. Interior addopted and exposes preserved elements of historical building, roughness of masonry as well as implements new terrazzo, veneer and perforated metal elements. Floors have different shapes and heights, therefore, both natural and contemporary materials, terrazzo, veneer and perforated metal replicates in walls finish, furniture and windows covering creating solid, but liberal and joyful atmosphere for learning and interaction.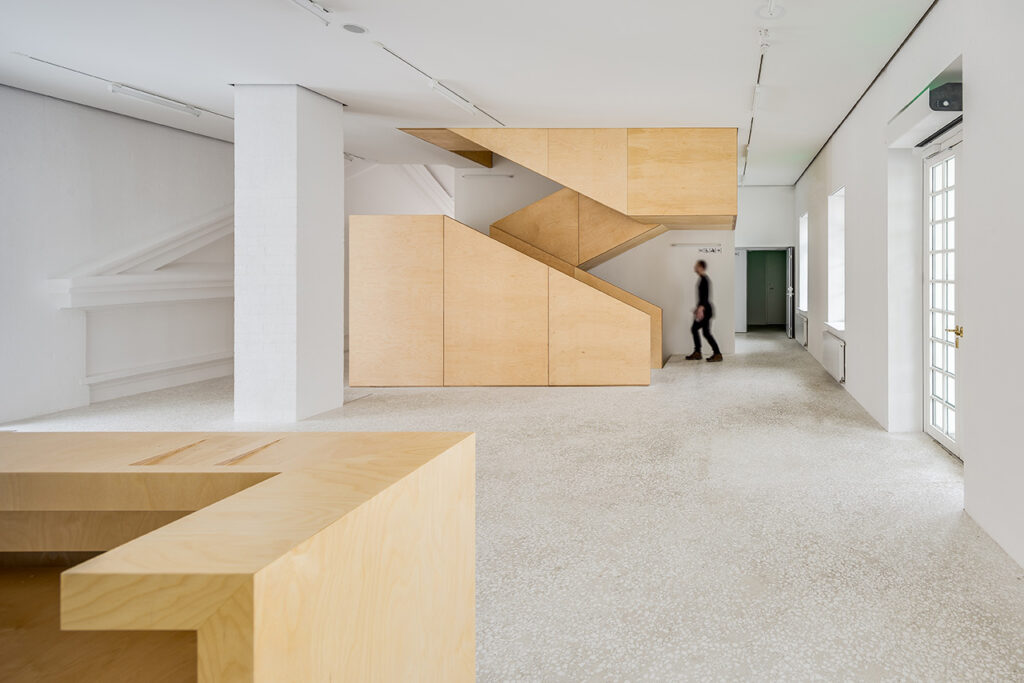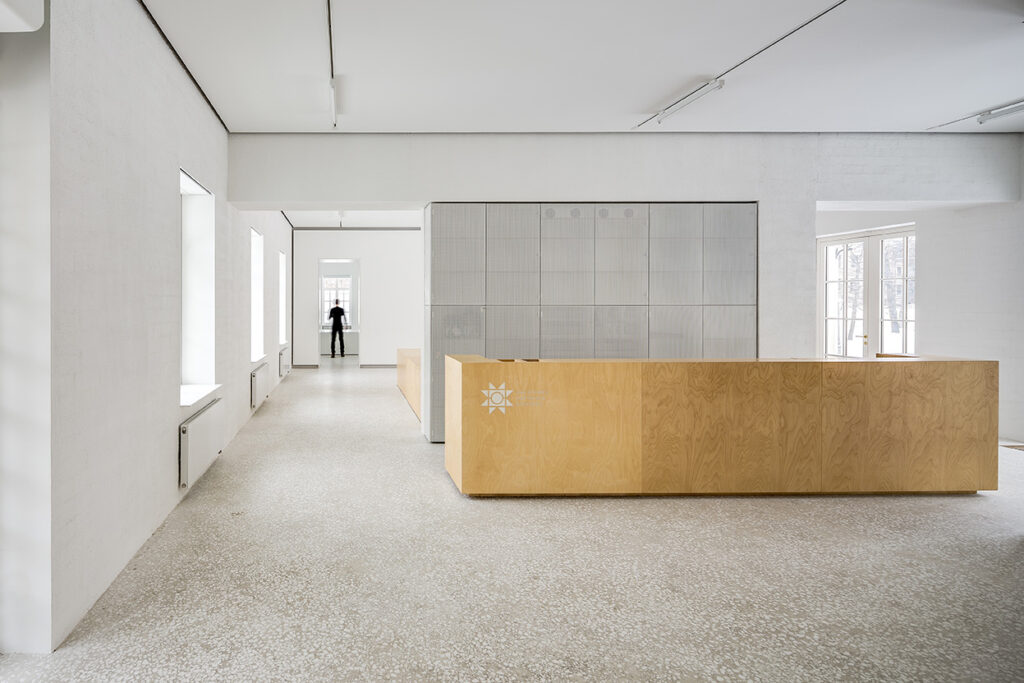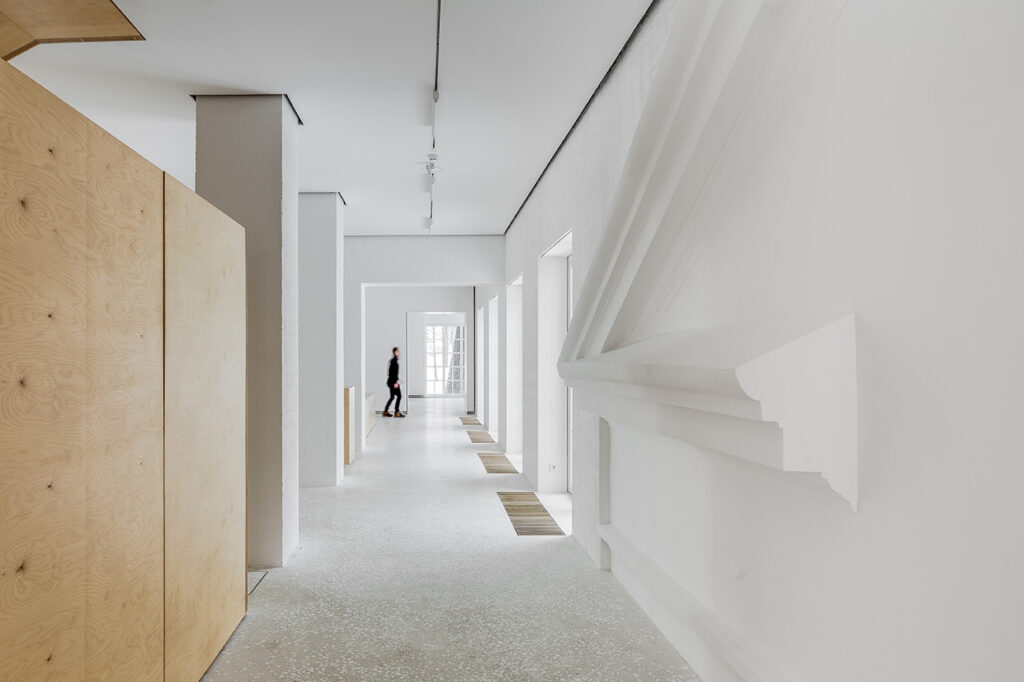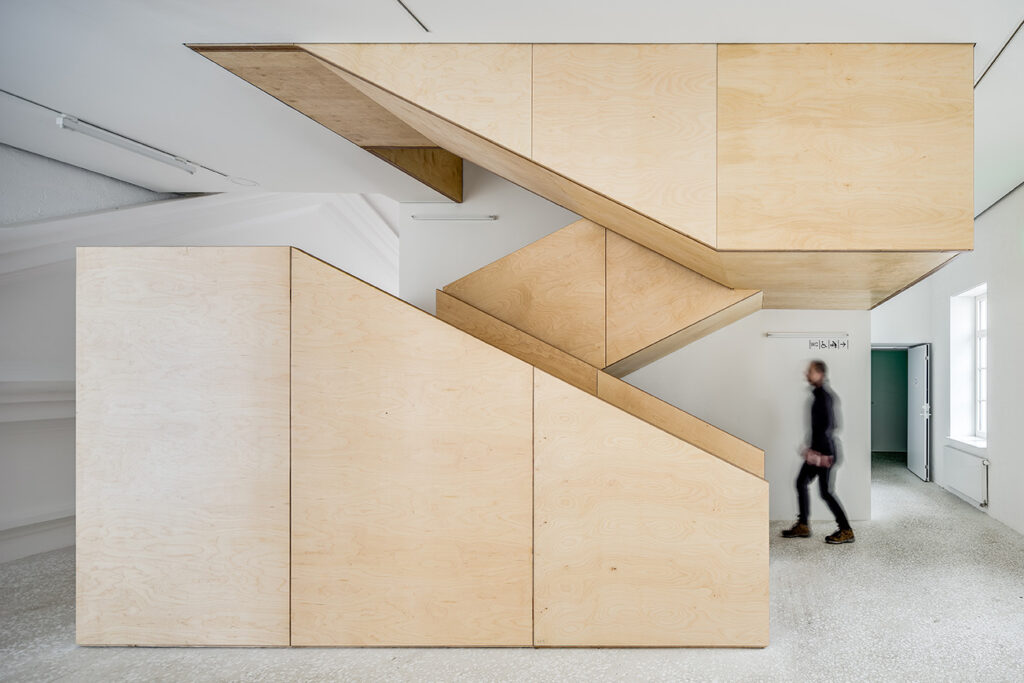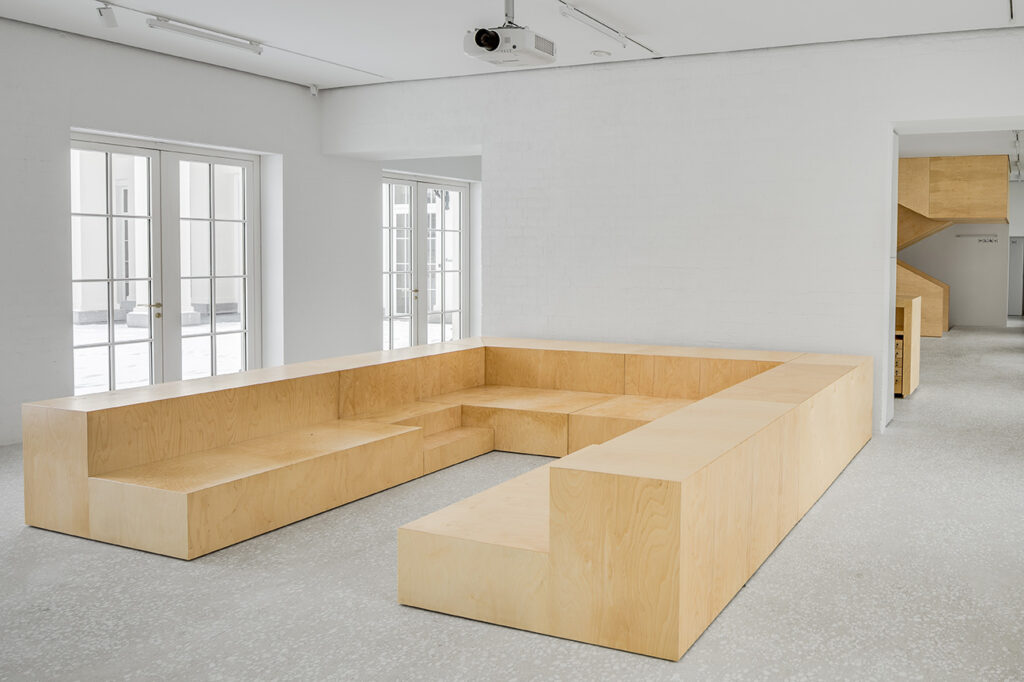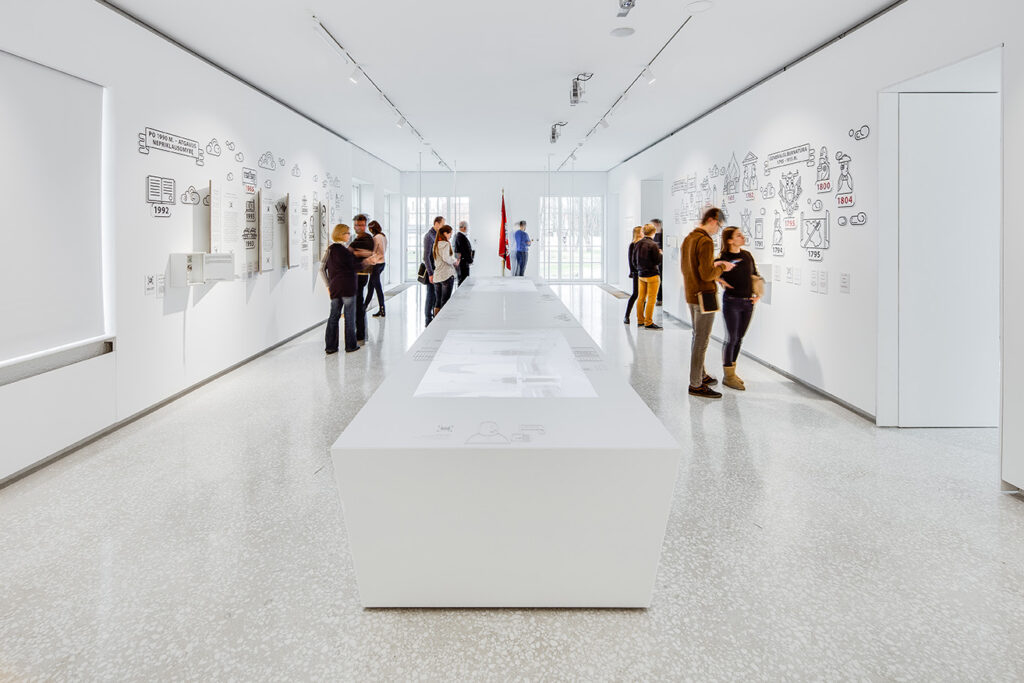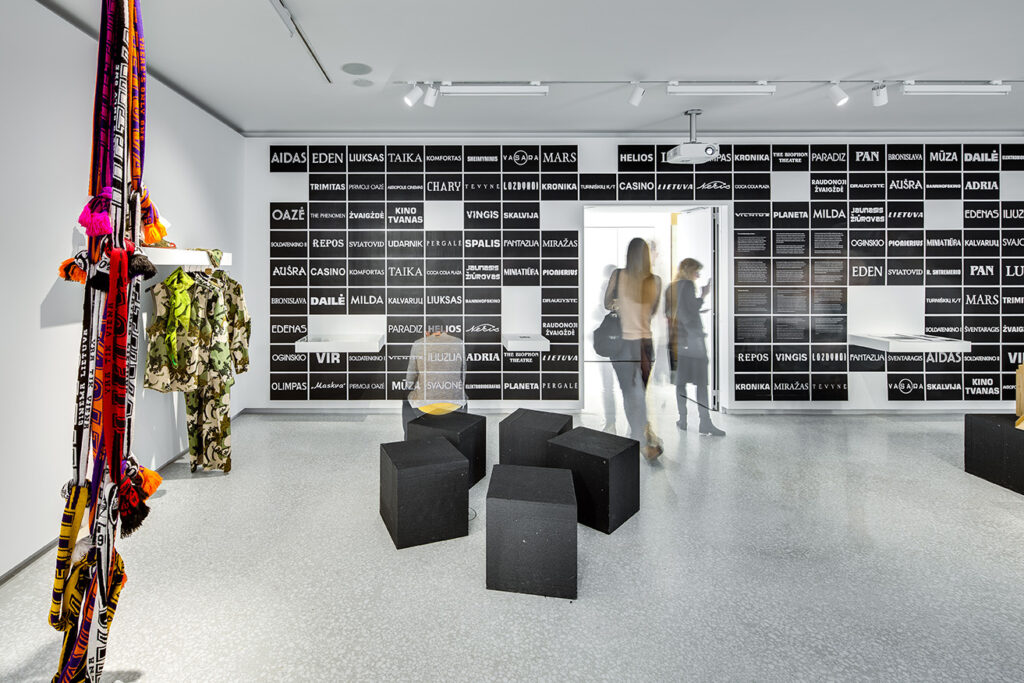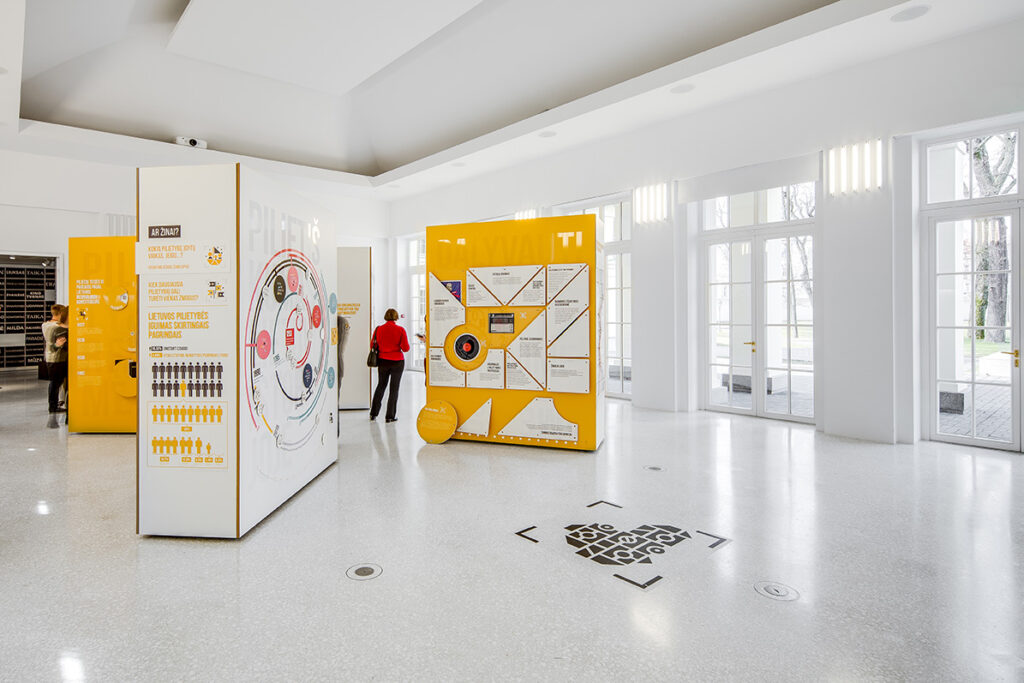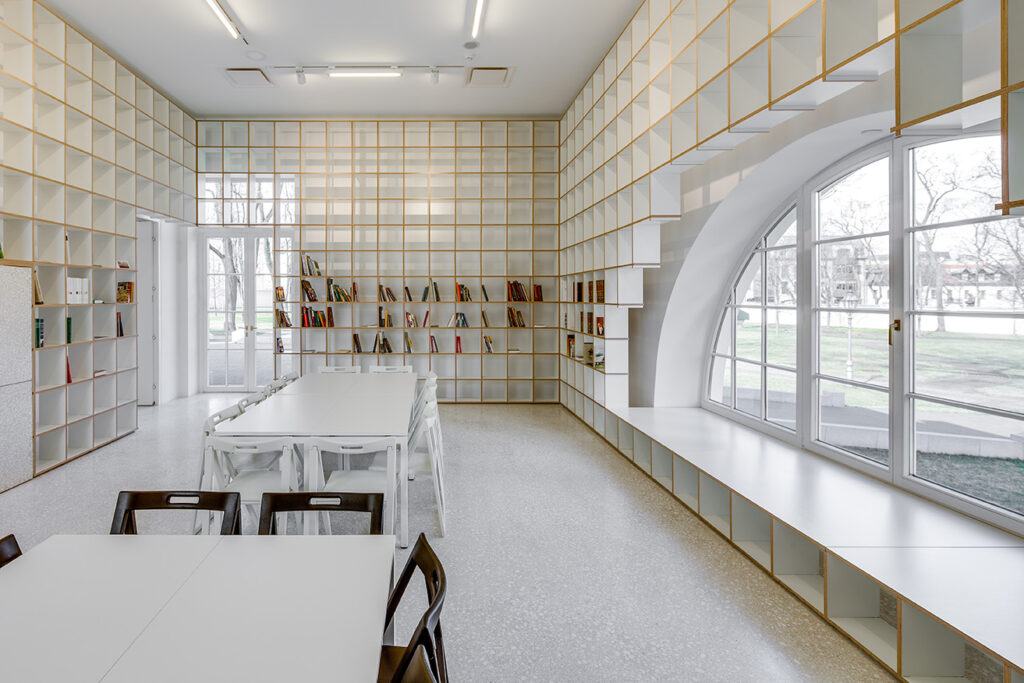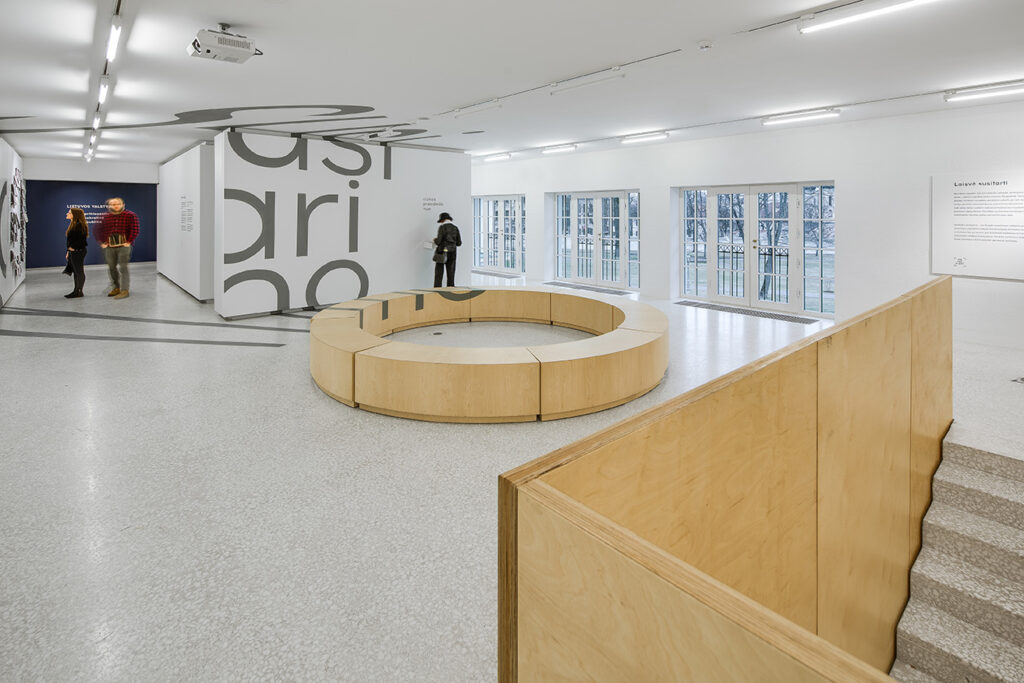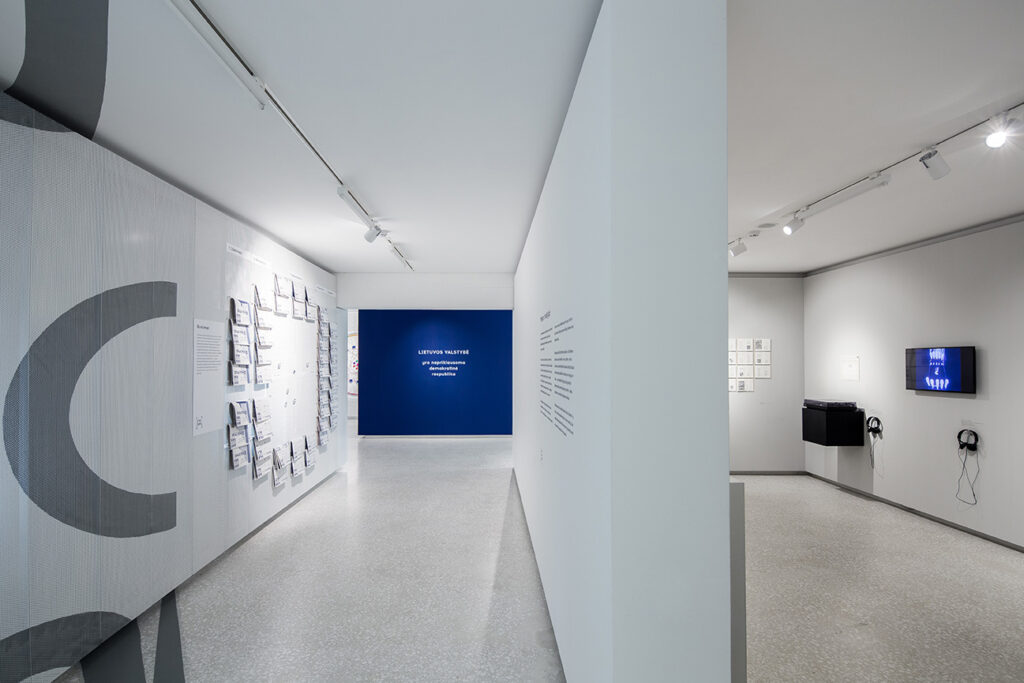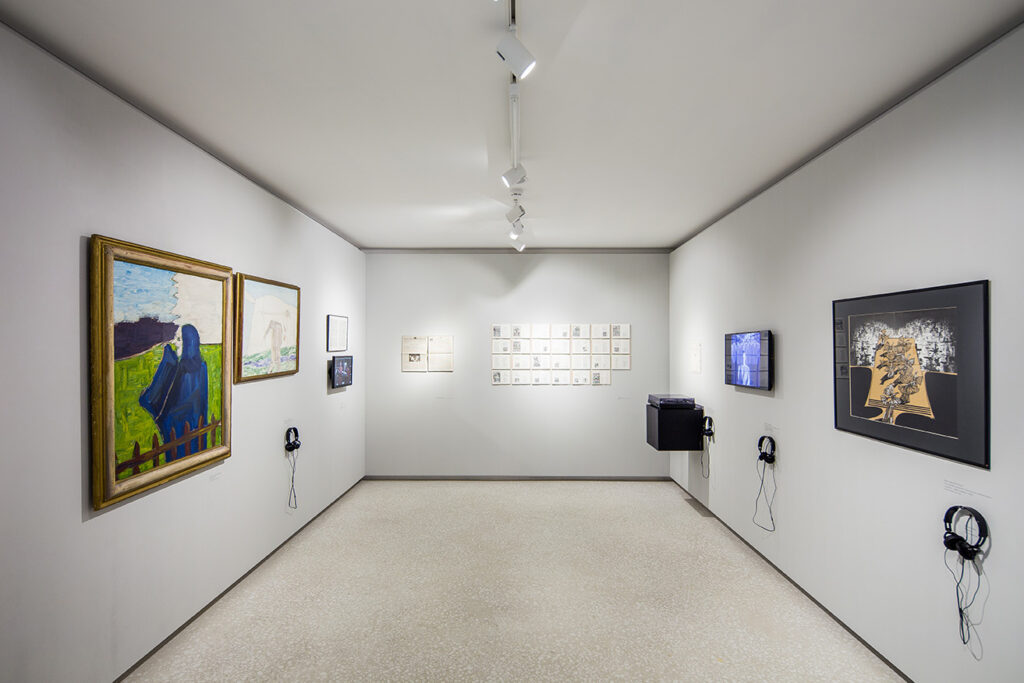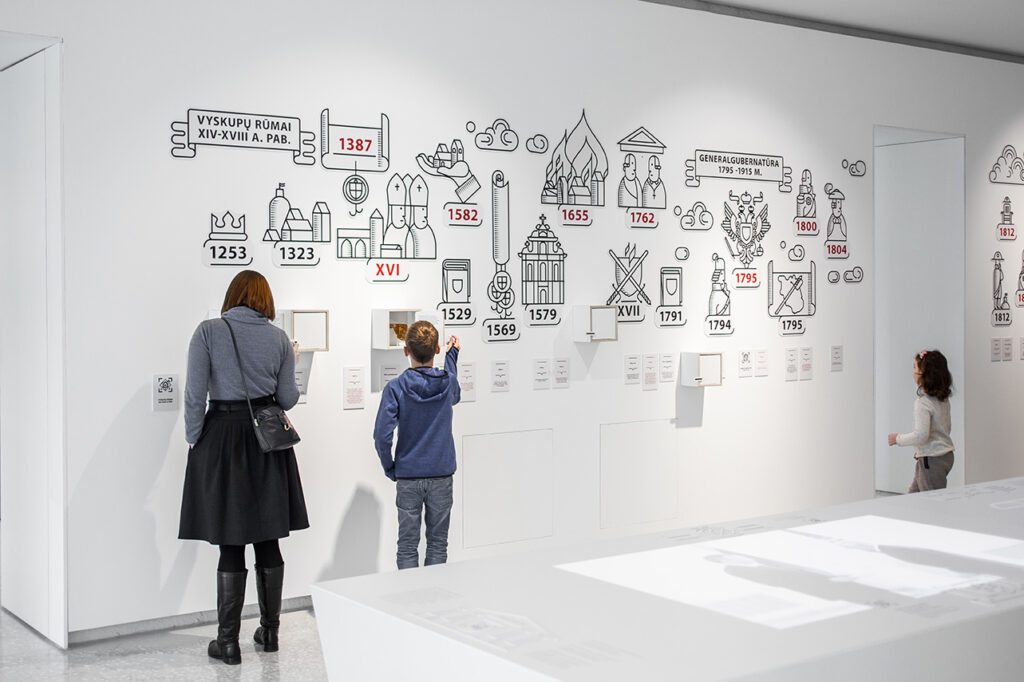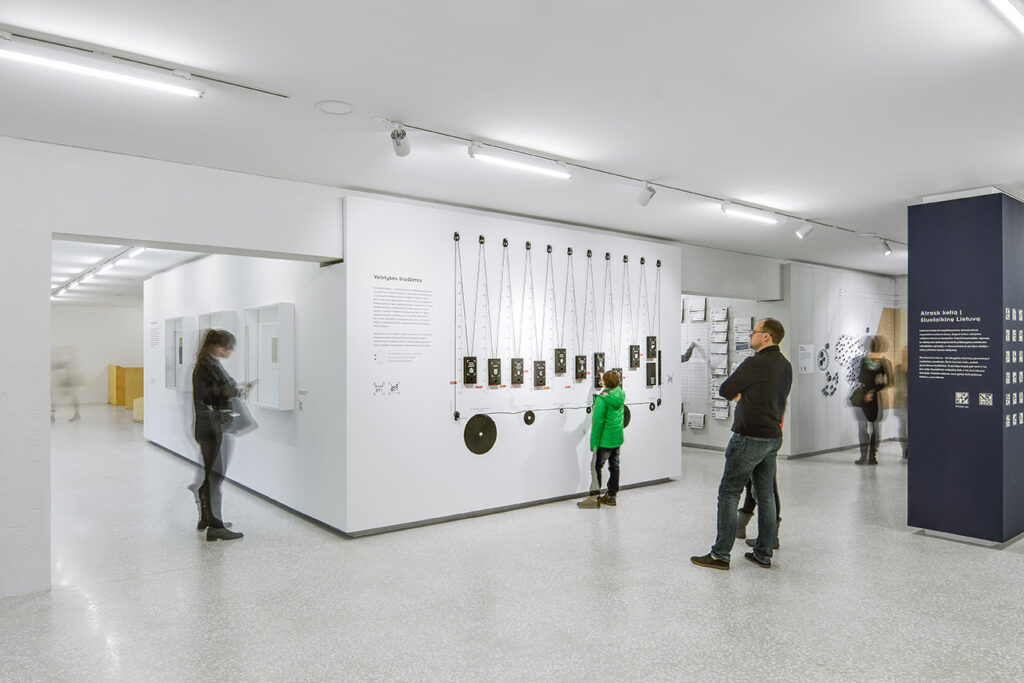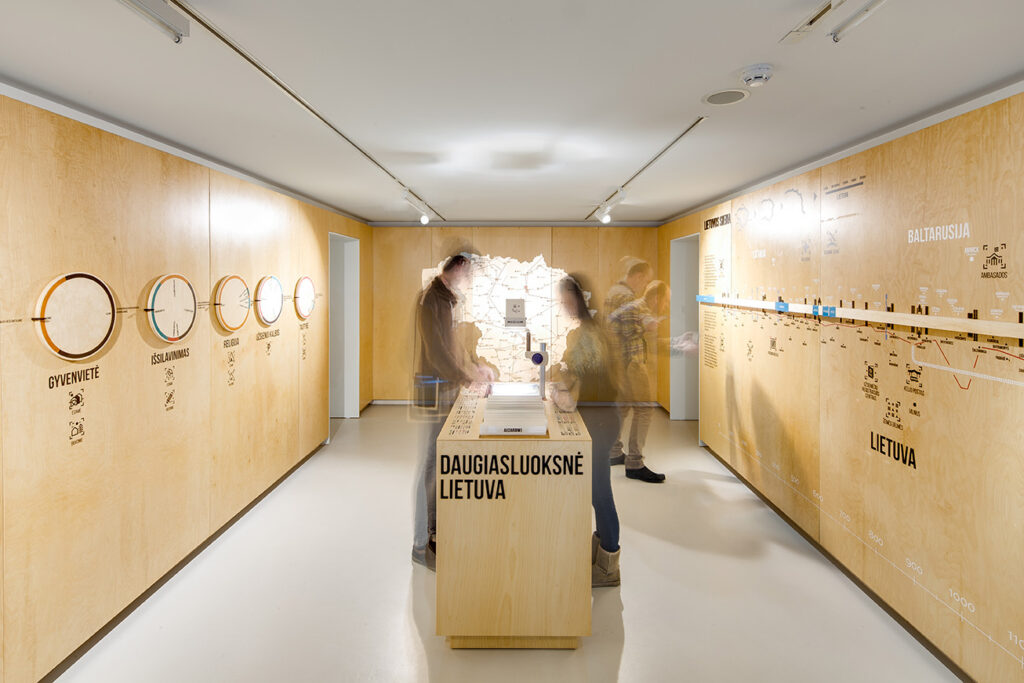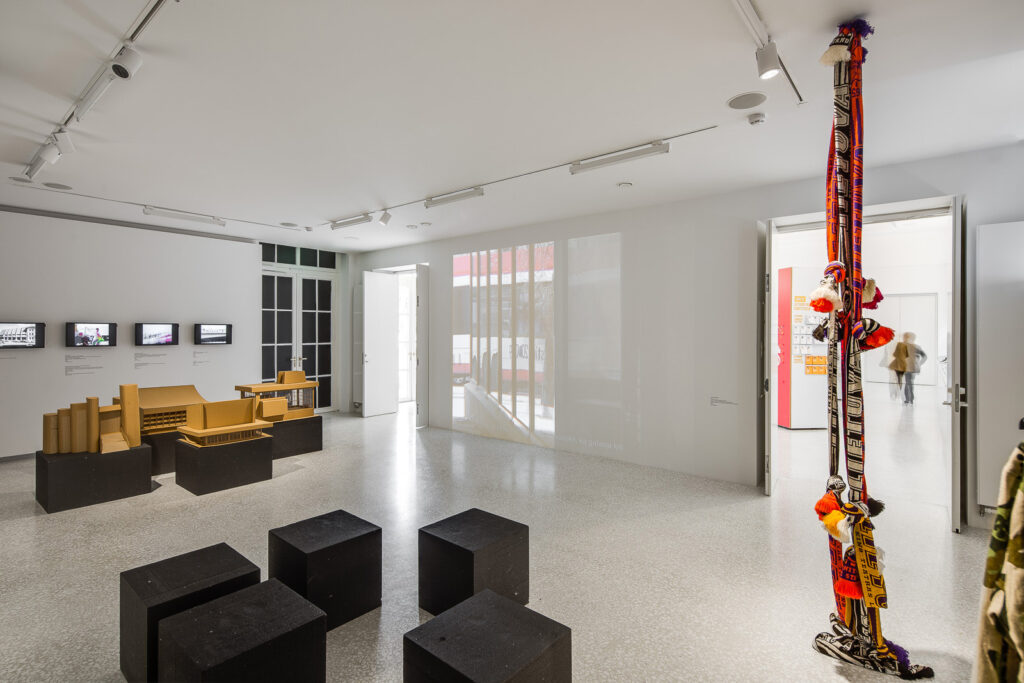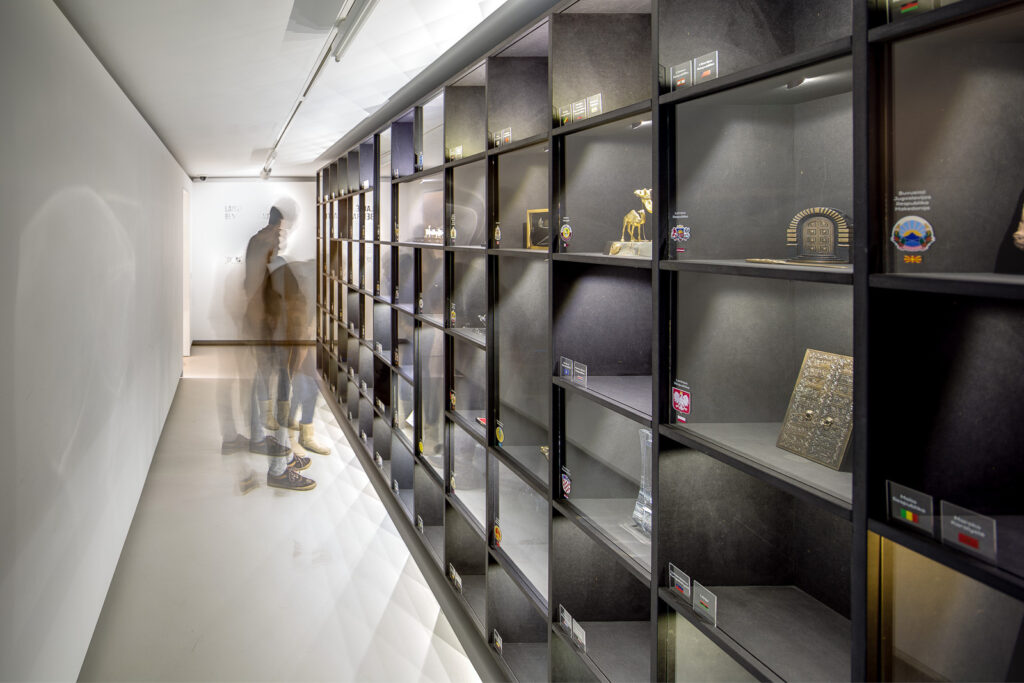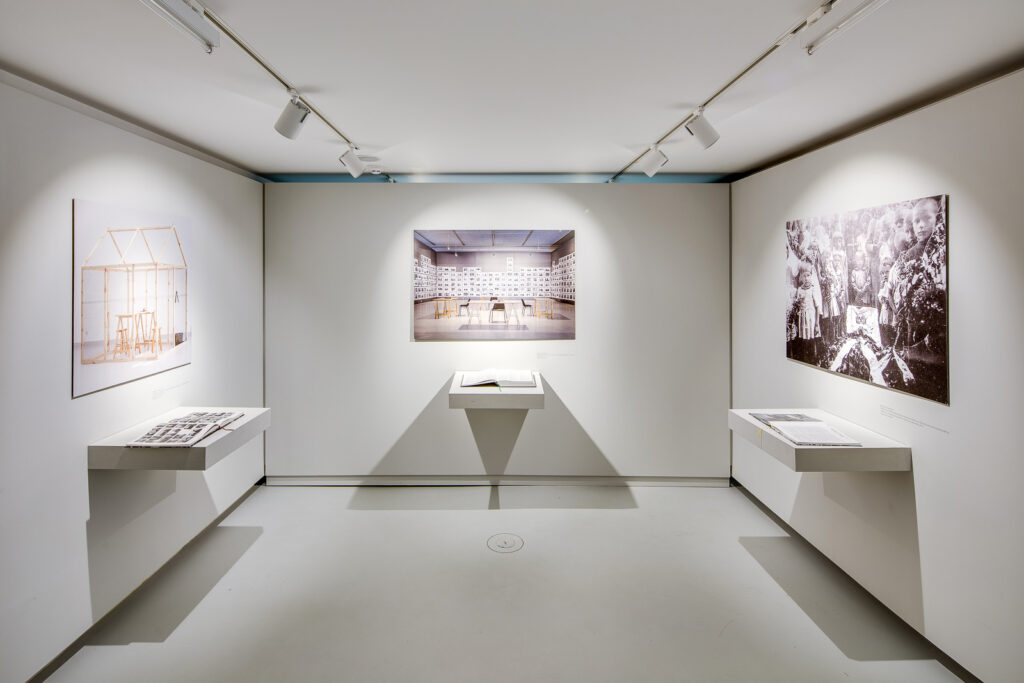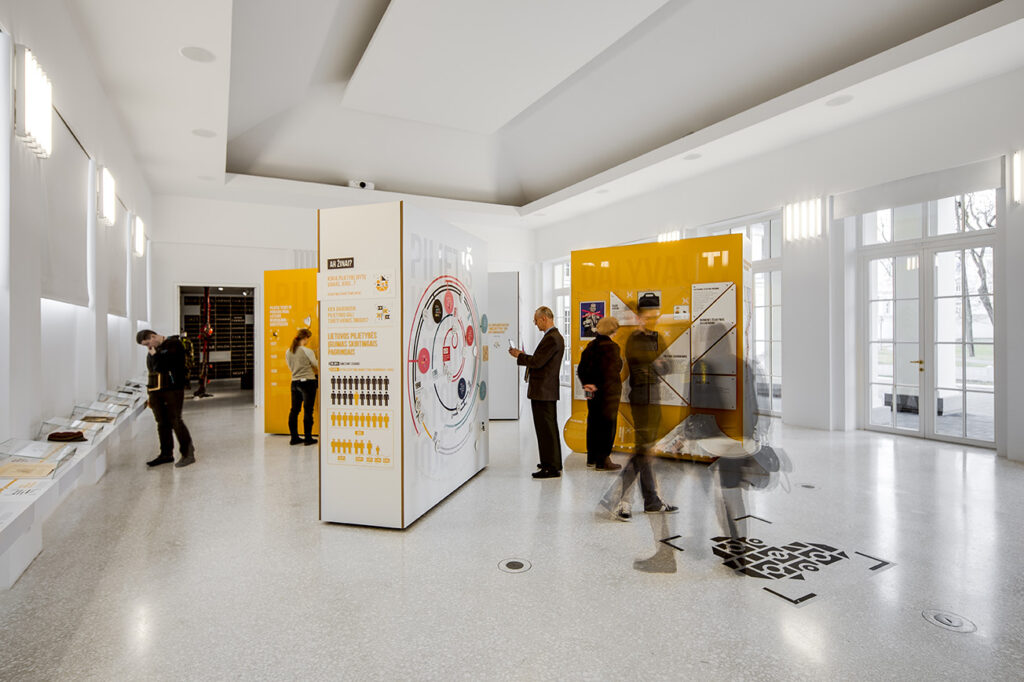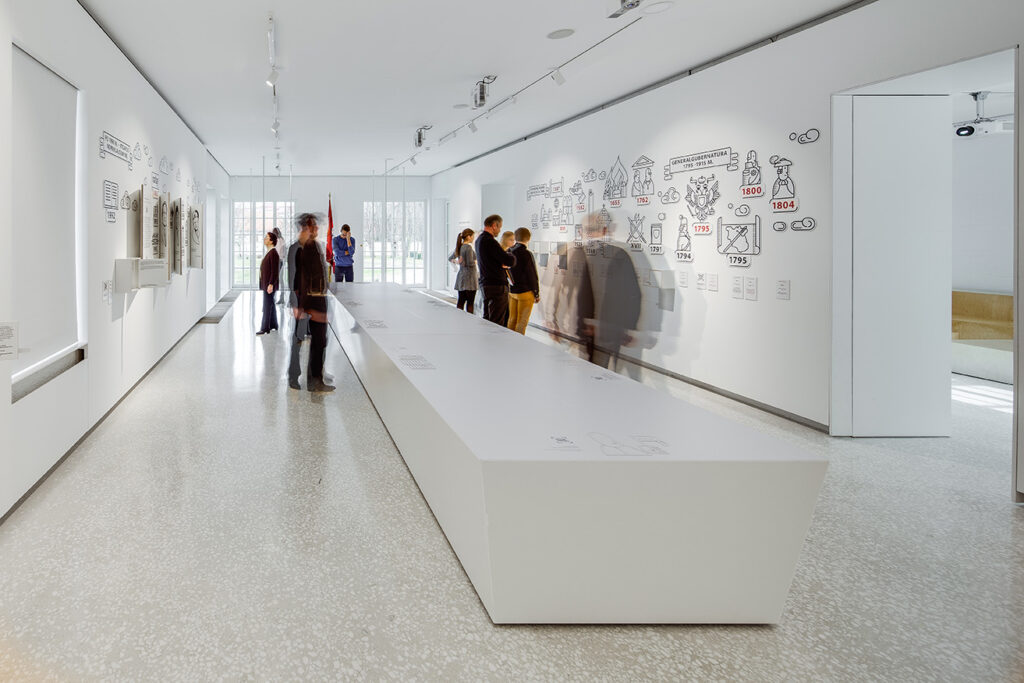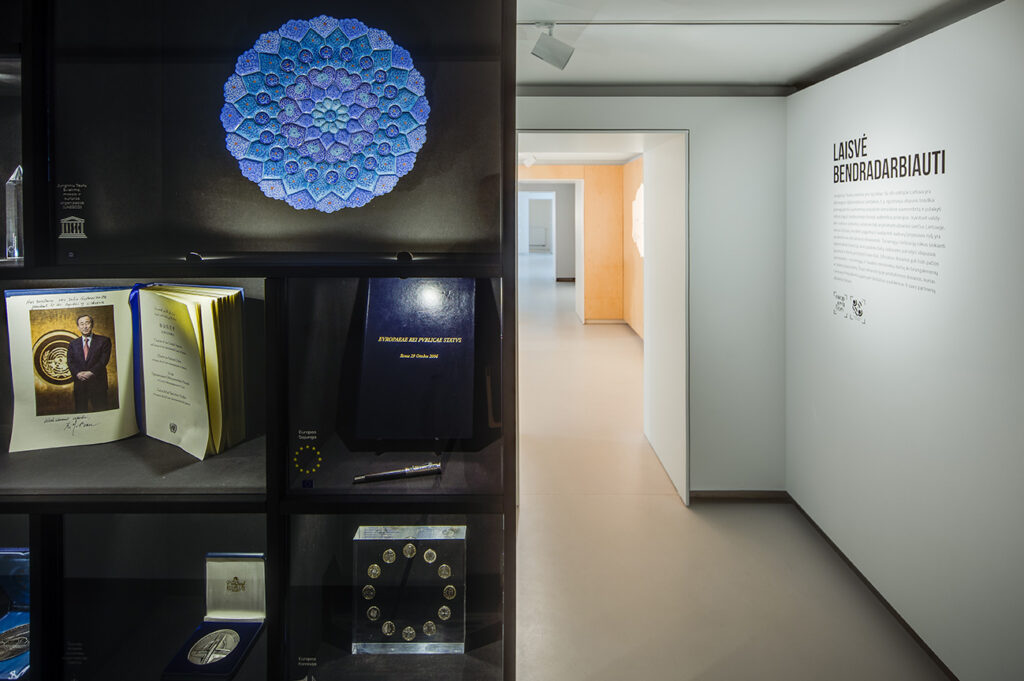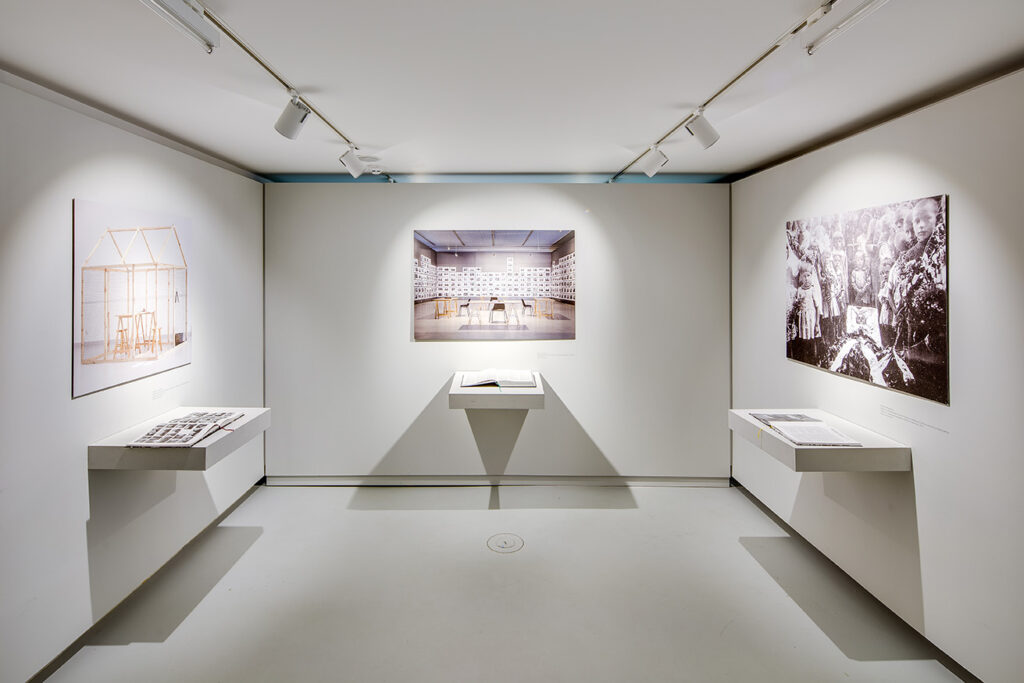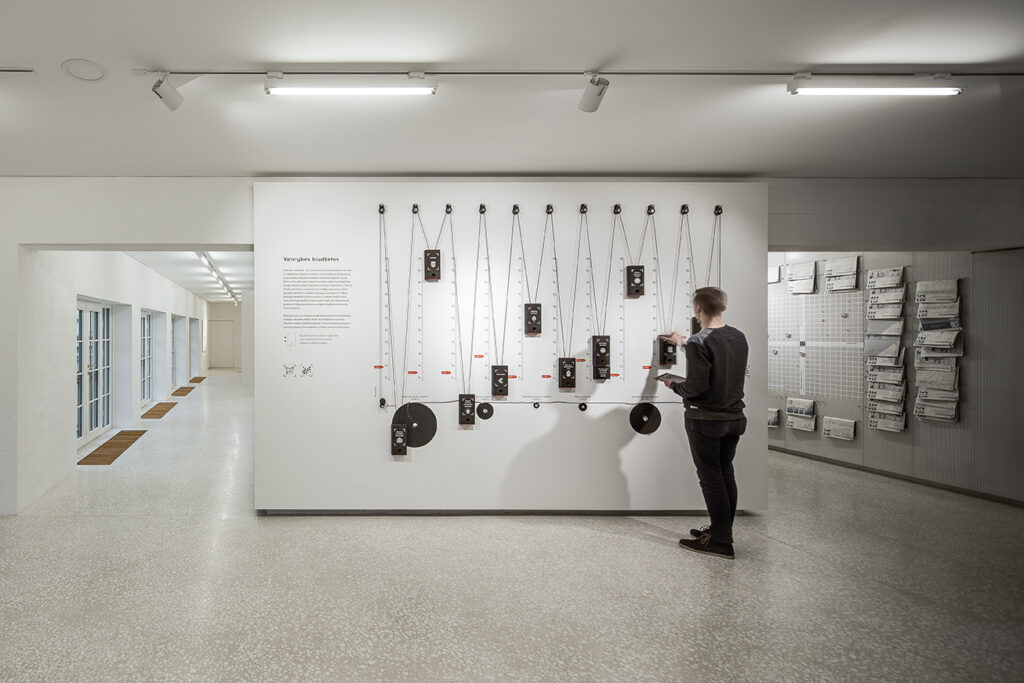 1/