Unforgettable Futures
More information: www.pazinkvalstybe.lt
Status: Completion 2018
Location: Vilnius, Lithuania
Program: "Unforgettable Futures: Visions for Lithuania's Centenary" covers a non-typical and involving stories. An interactive exhibition that will allow its visitors to experience a 100 year Lithuanian history period in less than an hour was created to commemorate and celebrate Lithuania's centenary.
Space: 115 m²
Exposition: Rosita Garškaitė, Rokas Kilčiauskas, Norbertas Černiauskas, Tomas Vaiseta, Justinas Dūdėnas, Mindaugas Nastaravičius, Mindaugas Meškauskas, Monika Saukaitė, Vaiva Lingytė, Paulius Jautakas, Marius Kanevičius, Vytautas Biekša, Sandra Šlepikaitė, Justinas Malinauskas, Karla Gruodis, Sonata Jadevičienė, Aldona Vilutytė, Giedrius Arbačiauskas, Uršulė Bartoševičiūtė, Aurimas Bačinskas, Rūta Kačkutė, Gailė Ambrazienė, Tomas Lučiūnas, Ričardas Marcinkevičius, Volodymyr Sydorenko, Norvydas Birulis, Artūras Ošinskis, Vilius Čeledinas, Gintautas Rimeikis, Gediminas Klizas, Algimantas Lazauskas, Liutauras Tvarijonas
Photography: Norbert Tukaj

Exposition uses dialogue based interaction, formed by immersive surroundings, which motivates interpretational and experience based visitor's participation. Amazement and fascination caused by technology will help to involve visitor to autonomous knowledge exploration.
Interactive technologies used in exhibition:
Visual projections;
Interactive audio story;
Virtual reality – sum of 3D generated models. Every visitor can build unique situation, film with 360-degree camera and project it in to VR glasses.
Exhibition space is dark with constructions covered mirrors and exposition objects inside. While listening to soundtrack and following the scenario, lights are turning on and off in different cells and objects appear from darkness and disappear back to it.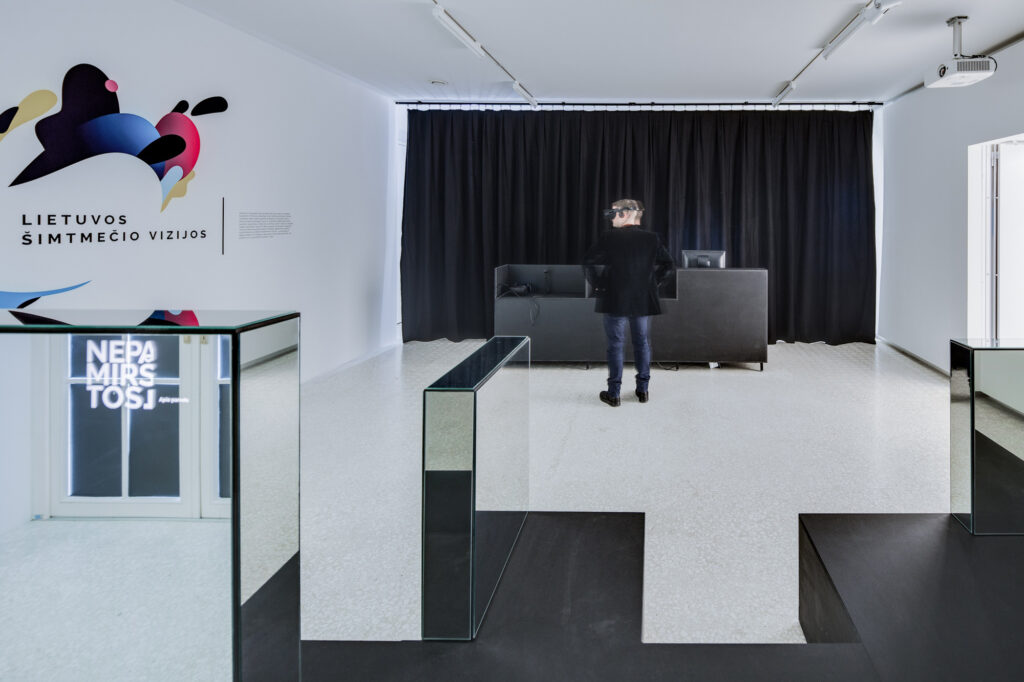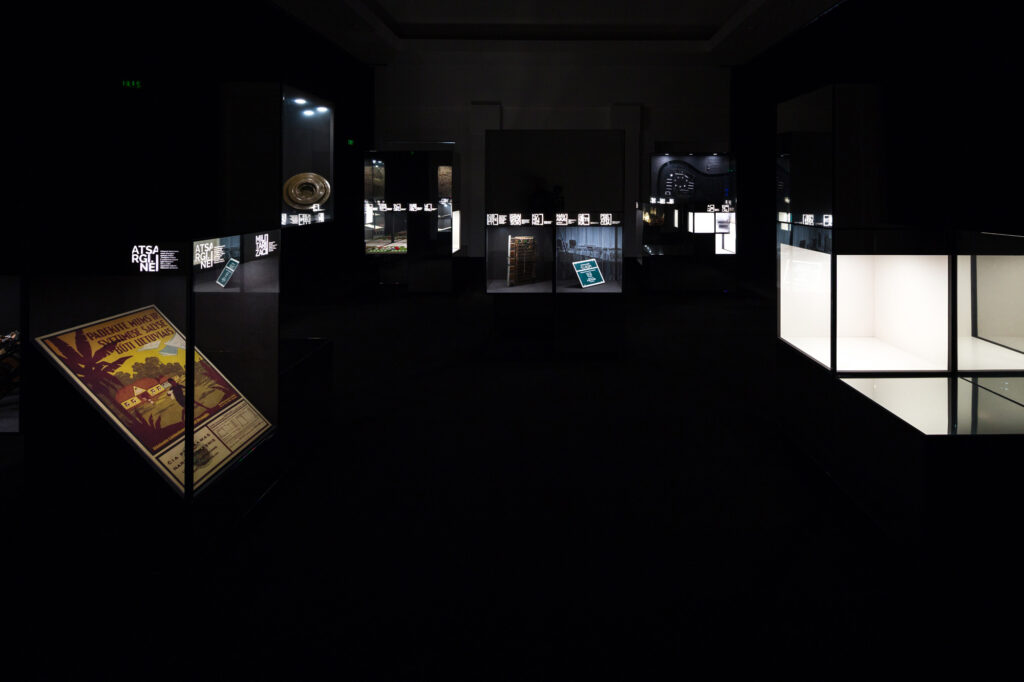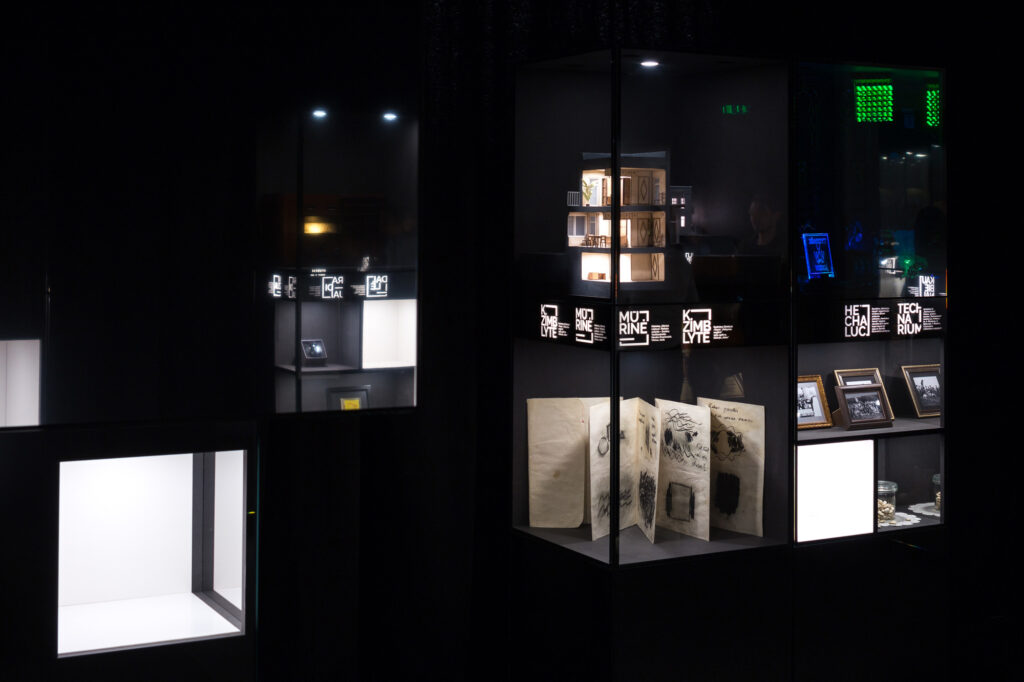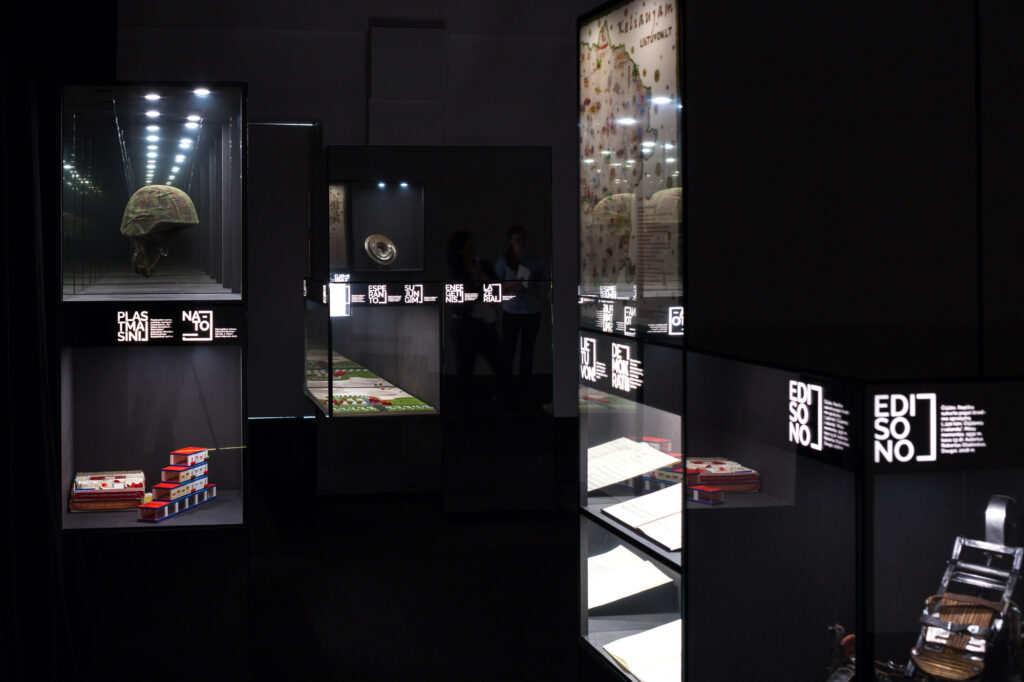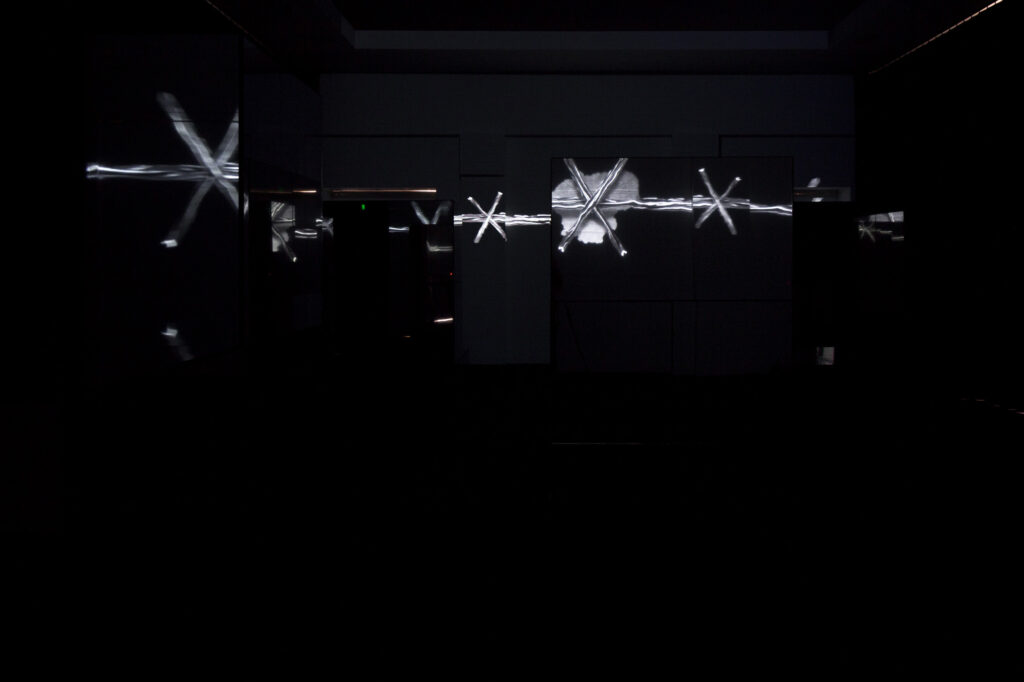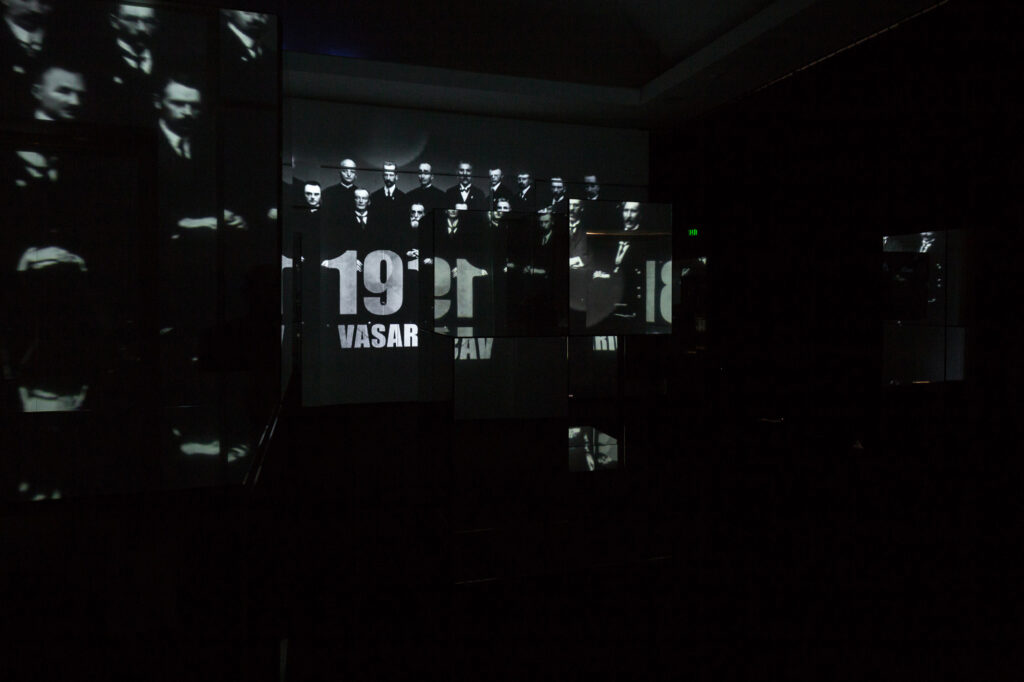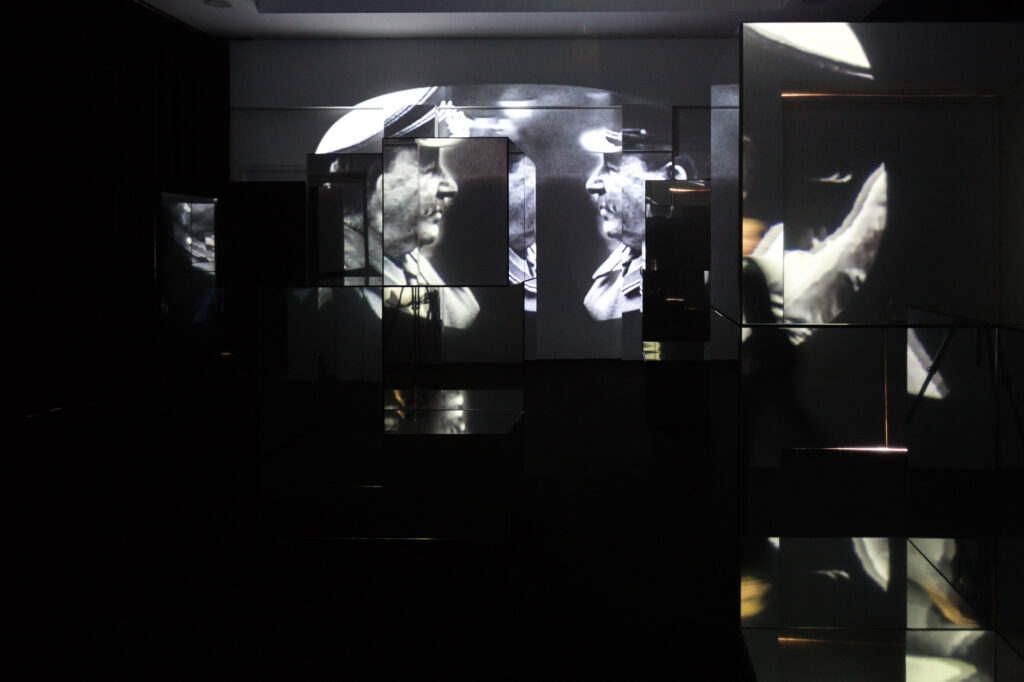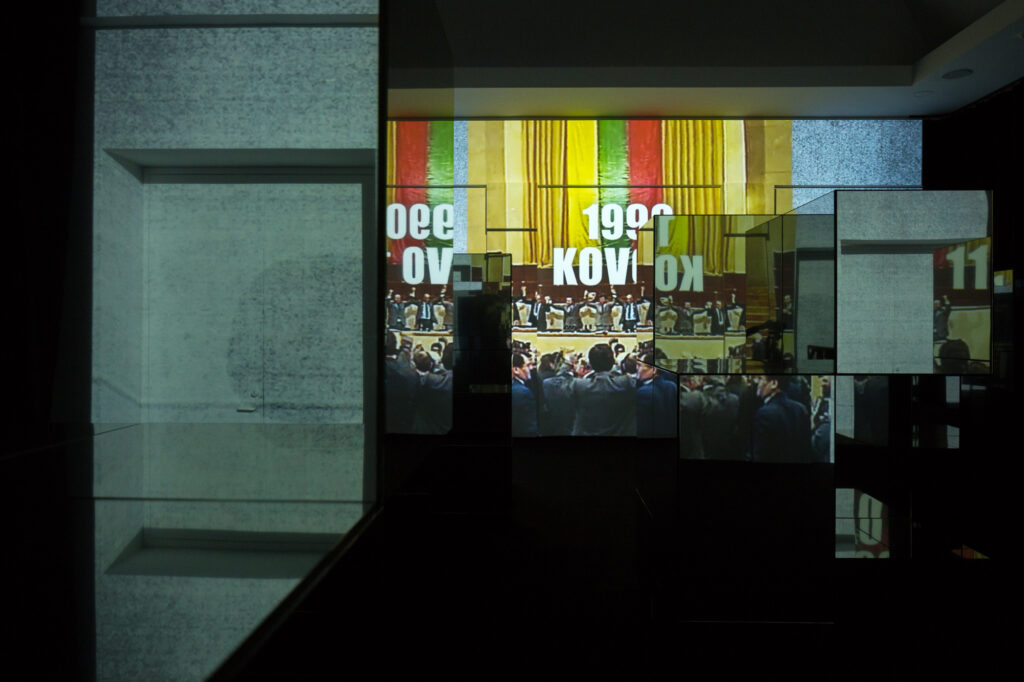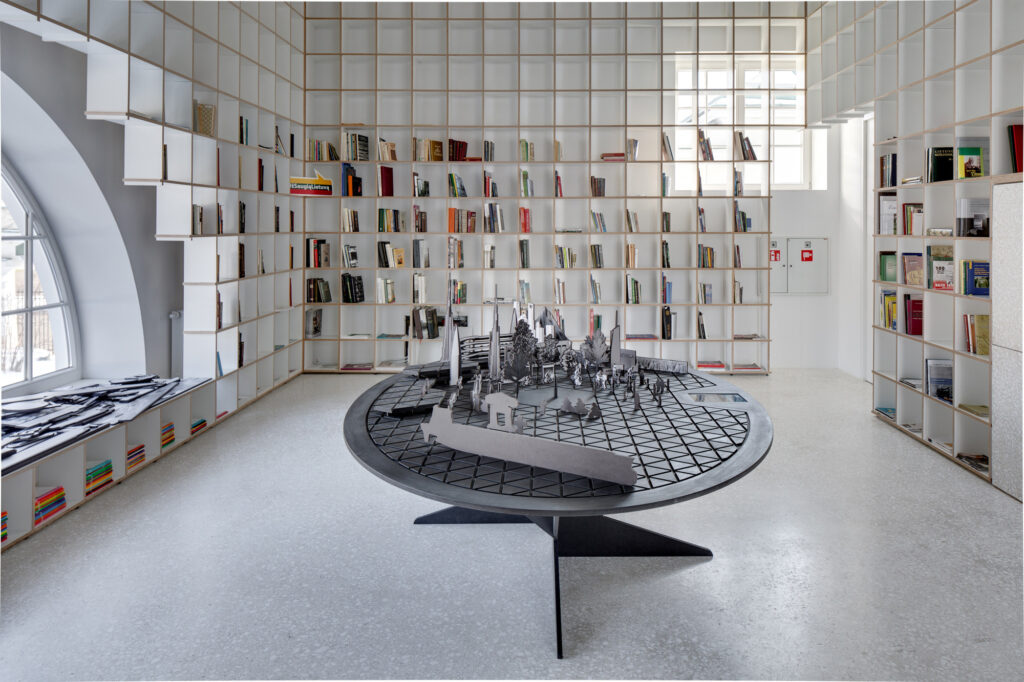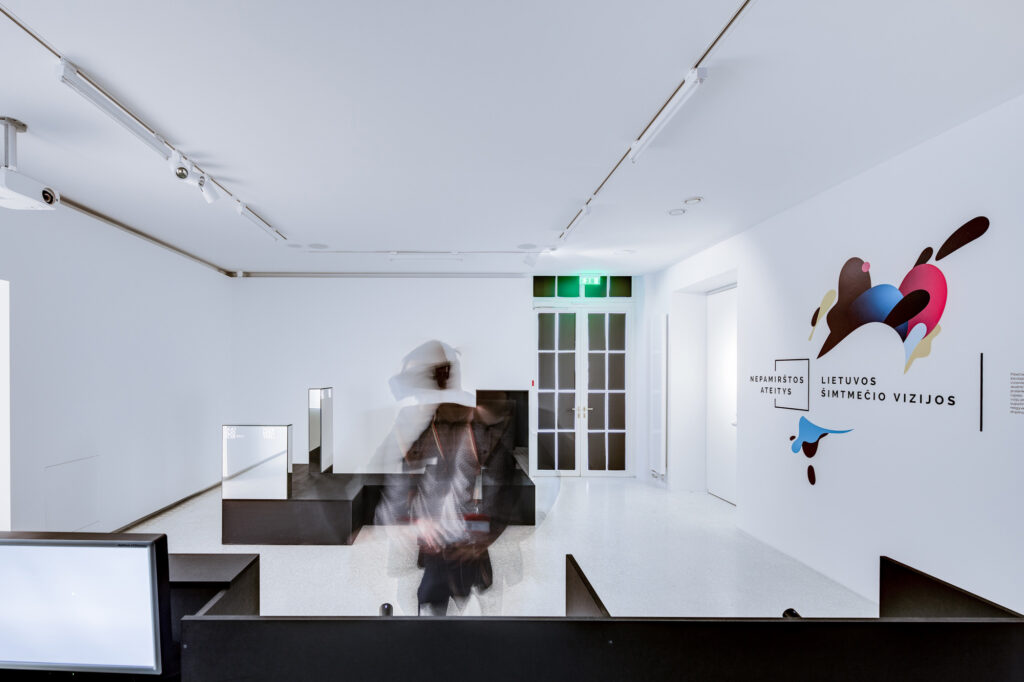 1/