Radvila Palace Museum of Art
Status: Competition 1st prize, 2021
Location: Vilnius, Lithuania
Program: Radvila Palace complex restoration and expansion project adapting it for the Lithuanian National Museum of Art (LNDM)
Space: 10 550 m²
Architects: Vytautas Biekša, Dovilė Krikščiūnaitė, Coralie Lamilhau, Eglė Matulaitytė, Martynas Brimas, Justė Stefanovič, Viktorija Rimkutė, Adelė Dovydavičiūtė, Aistė Galaunytė
Visualization: Ivas Bagdonavičius

The restoration and adaptation project of the Jonušas Radvila Palace complex for the Lithuanian National Museum of Art (LNDM) aims to achieve several primary objectives:
The uniqueness of the Jonušas Radvila Palace complex is preserved by representing all layers of property development highlighting the complex history of the city. Therefore the newly designed buildings refer not only to the loss of the primary palace structure but also to the development of later historical structures.
The internal structure of the museum will open as many existing authentic spaces as possible, preserving their unique spatial and material properties, and add new content.
The end goal is an active museum boldly communicating the museum's internal (hitherto unseen) processes with open repositories and workshops, creating new possibilities for operation and presentation of collections, and emphasizing the educational potential of art (and heritage).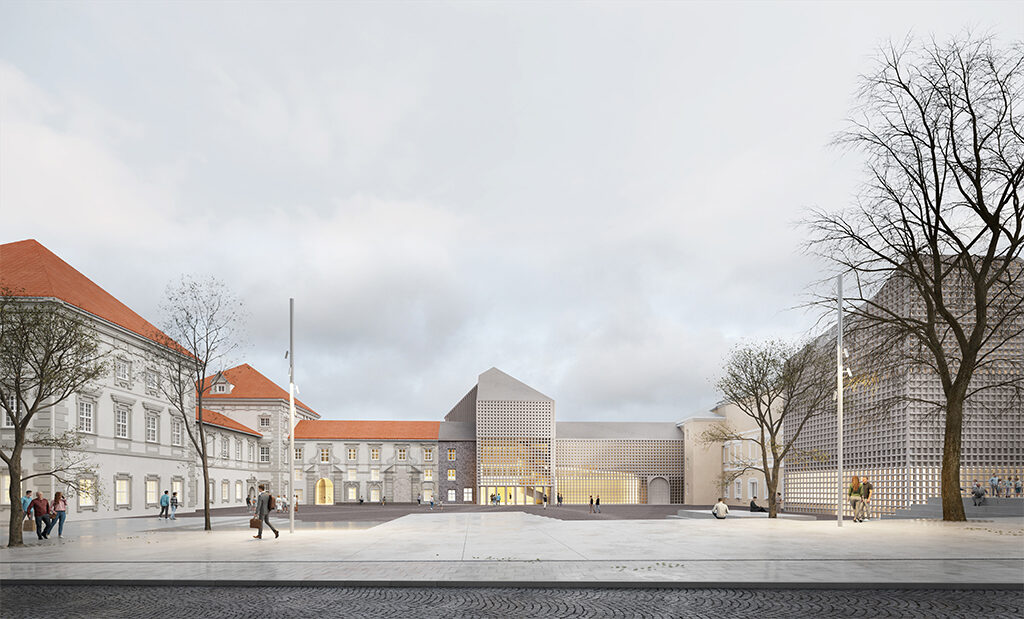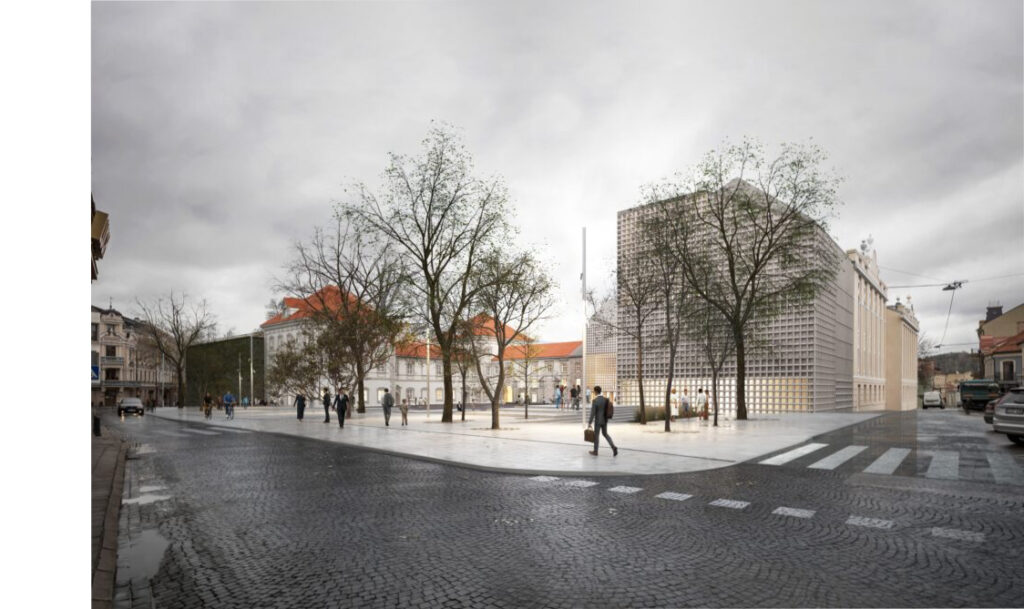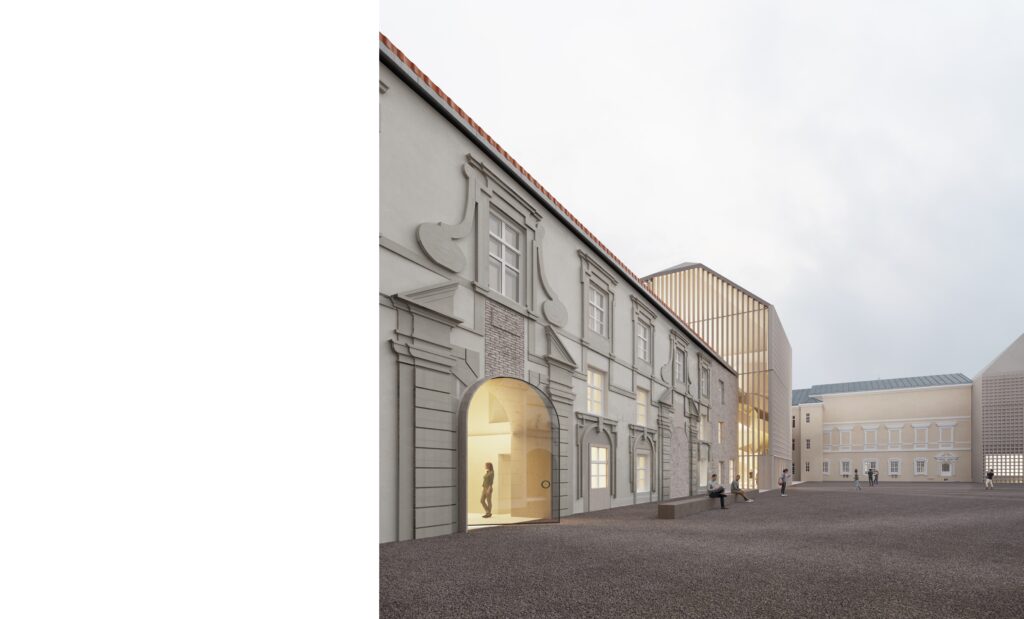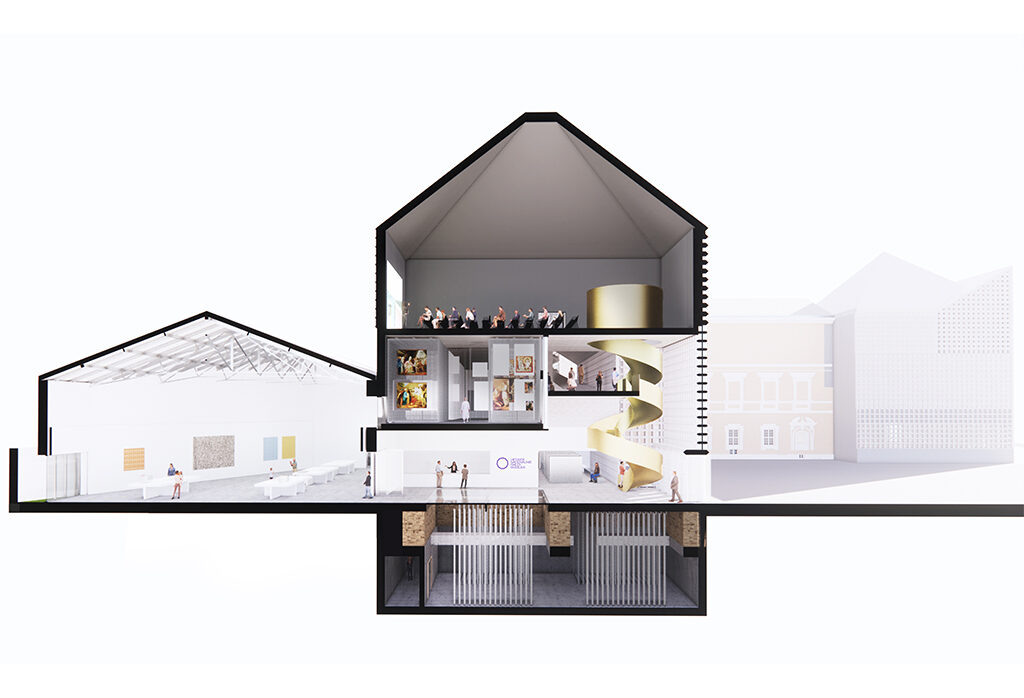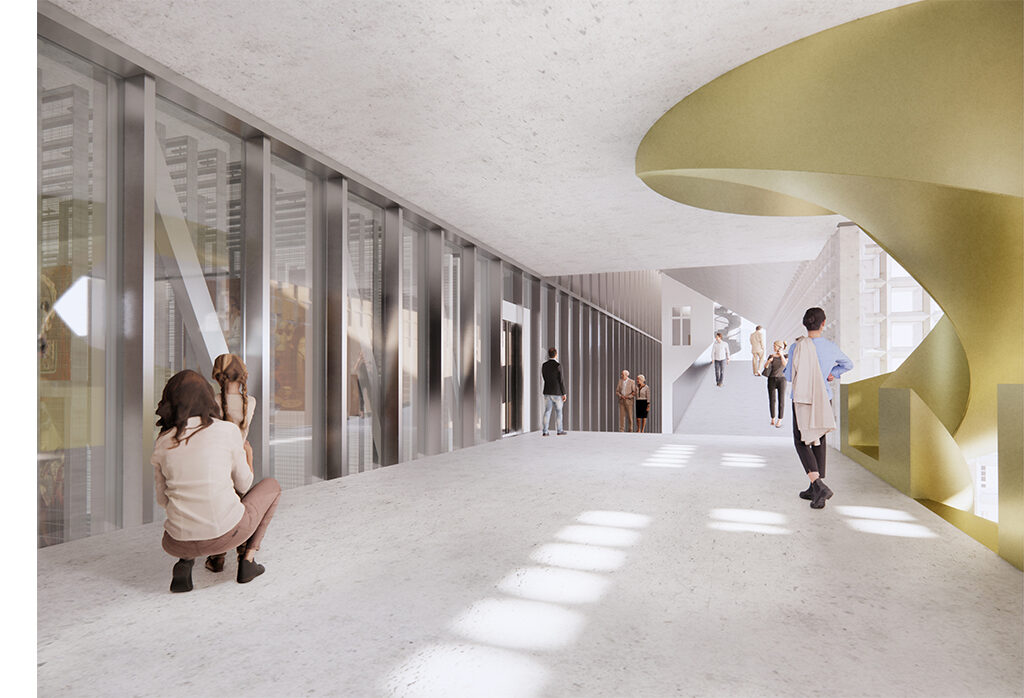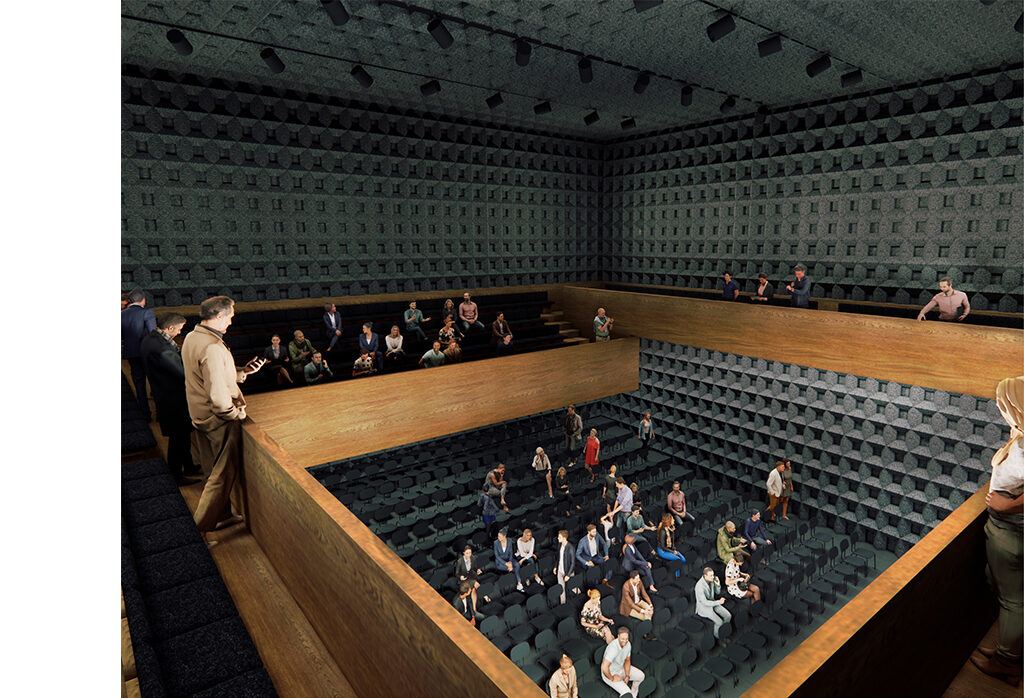 1/