Merchants House
Status: competition, 2nd prize, 2008
Location: Vilnius, Lithuania
Program: renovation and extension of an administrative building
Space: 8 657 m²
Architects: Vytautas Biekša, Tadas Balčiūnas, Marius Kanevičius, Rokas Kilčiauskas, Jeržy Stankevič

The complex of offices in Gedimino Avenue 35 is perceived as a double project including the existing Merchants House building that is under reconstruction, and the new building with the underground parking. The existing historicist style building is being reconstructed from the inside as well as from the outside, trying to recreate the initial state of the building.
The new building is designed from the northern part of the not yet blocked up site according to the regulations envisaged in the detailed plan. The volume of the top floors is being taken away from the existing building thus creating the space of open yard between the buildings. This principle of combining volumes creates visual relations between the old and new buildings, Lukiskiu square and St Jacob church, and also expands the parameters of natural light in the working premises.
The new building is designed with double facades. There is a proposal to construct the inner ("warm") façade using glass aluminium construction and the exterior ("cold") façade from metal tubes. The rhythm and density of the metal tubes refers to the arrangement of the façade elements of the older neo-Historicist building.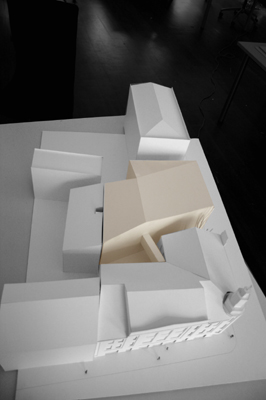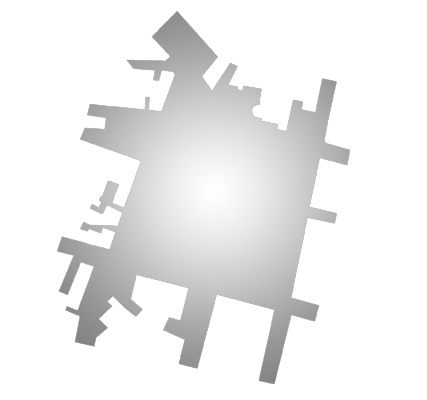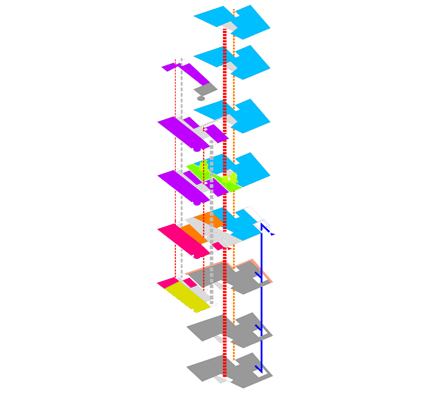 1/