Kaunas City Museum
Status: Competition 1st prize 2018, technical project 2020, exhibition project 2021, realization 2023.
Location: Kaunas, Lithuania
Program: Kaunas City Hall building reconstruction for the Kaunas City Museum and the museum permanent exhibition design
Space: 2 200 m²
Competition architects: Vytautas Biekša, Marius Kanevičius, Rokas Kilčiauskas, Aistė Galaunytė, Martyna Kildaitė, Eglė Matulaitytė, Justinas Malinauskas, Adelė Dovydavičiūtė
Technical project architects: Loreta Janušaitienė, Vytautas Biekša, Adelė Dovydavičiūtė, Aistė Galaunytė, Justinas Malinauskas
Exposition architects: Rokas Kilčiauskas, Adelė Dovydavičiūtė, Aistė Galaunytė, Dovilė Kriščiūnaitė, Marius Kanevičius, Vytautas Biekša, Andrius Ropolas

About Town Hall building
Construction of the building began in 1542 and has undergone 4 major reconstructions to date. The last one was implemented in 1973. The purpose of the reconstruction implemented by this project is to fully adapt the building for the function of the museum and to design an exhibition of the Kaunas City Museum.
Architectural solutions
During the reconstruction, publicly accessible space is expanded. The structure of the first floor and the basement is reorganized – part of the existing premises are merged and reorganized creating a café, educational class, and exhibition space. The second floor remains unchanged with a large number of protected interior elements. The existing unused cold attic space is adapted for exhibitions by designing the glass and steel structure pavilion, which allows using the space and opens the historic attic and its wooden structures to visitors.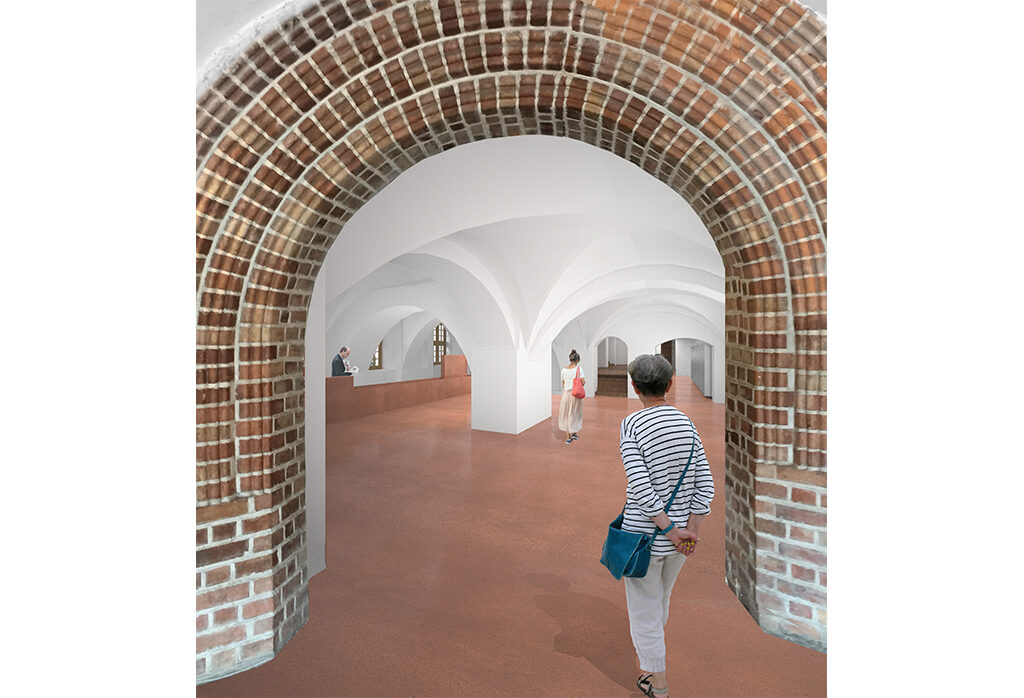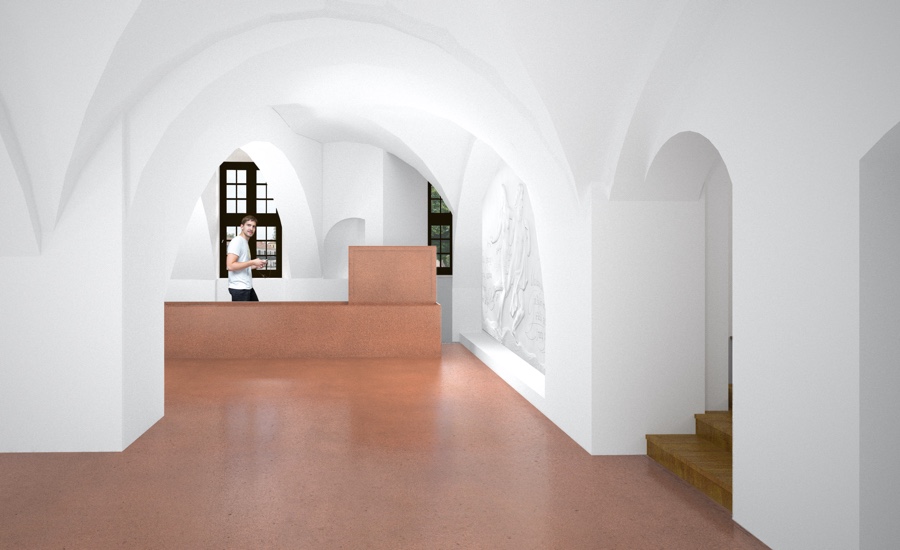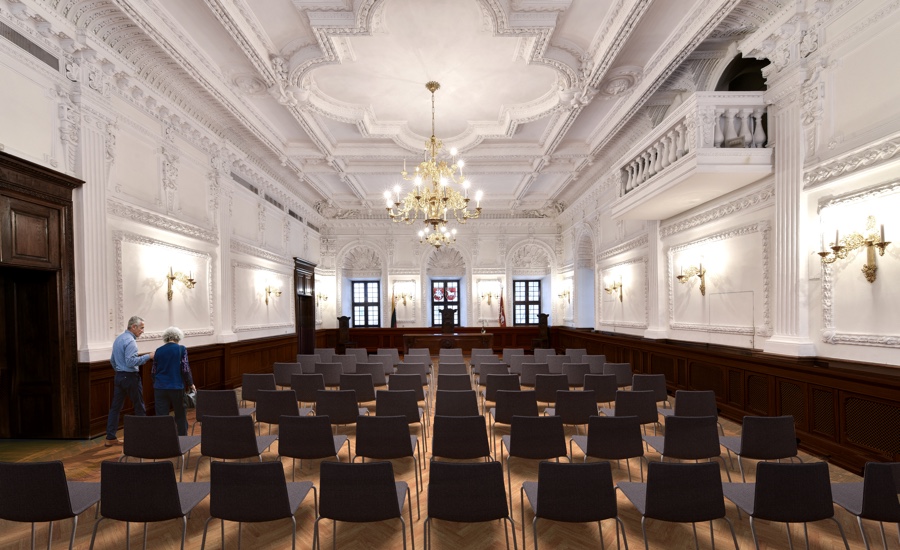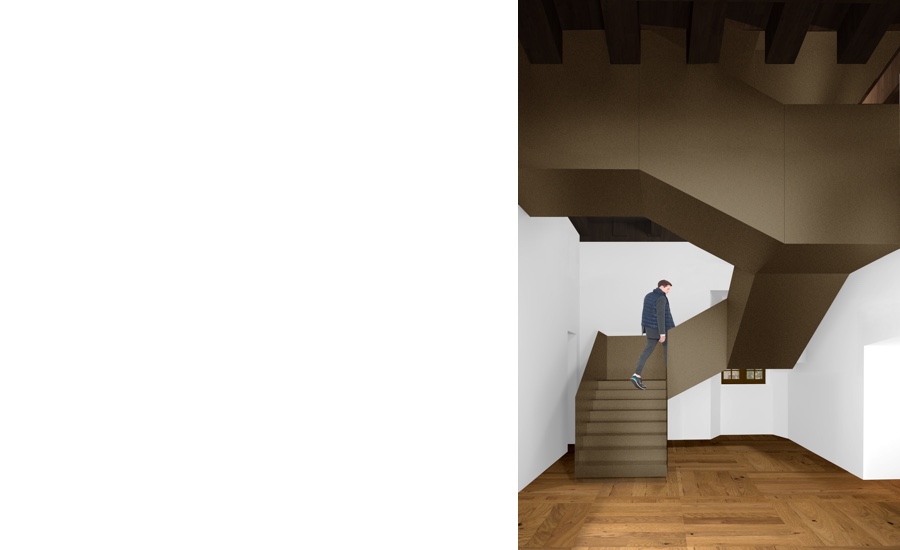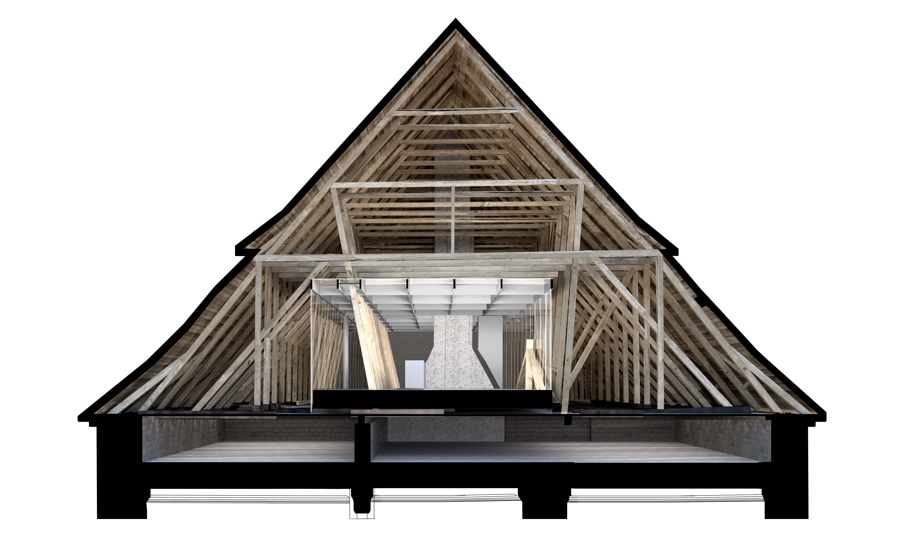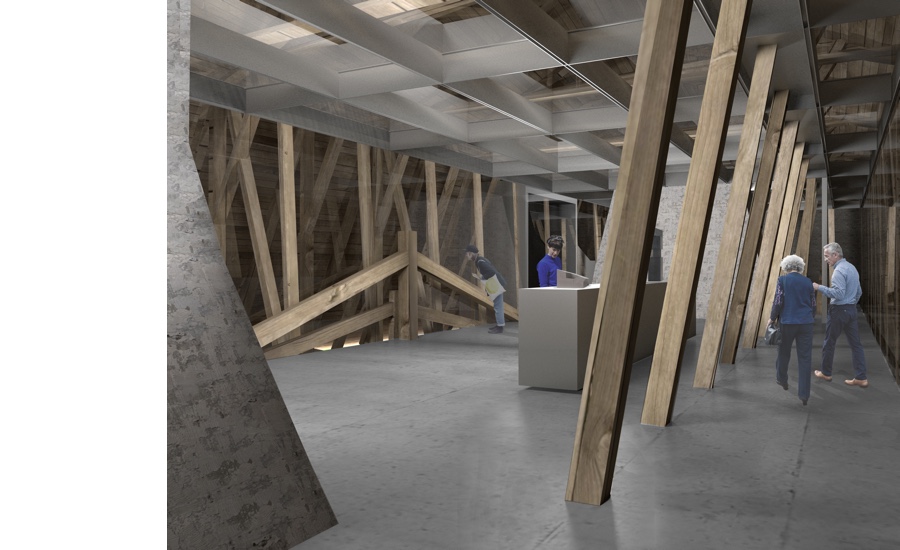 1/