JRT
Status: competition, honorable mention, 2013
Location: Riga, Latvia
Program: reconstruction and extension of the theatre building
Space: 7 464 m²
Team: Vytautas Biekša, Rokas Kilčiauskas, Marius Kanevičius, Eglė Matulaitytė, Inga Urbonaitė, Austė Kuliešiūtė, Miglė Nainytė, Vilius Žeimys

New Riga Theatre complex reconstruction concept is developed around three main themes:
Performance
While developing the functional strategy we concentrated on performance aspect of the theatre complex seeking to enable greatest amount of possible scenarios and performance acts possible. Therefore we seek to optimize preparation and technical support of the performances, creating multipurpose performance halls with maximum possible transformation scenarios and creating easiest way for spectators access.
Preservation
For preservation of the existing theatre complex with it's authentic details and its intimate atmosphere we propose to focus attention on the main theatre building Lāčplēša ielā 25 and on the courtyard by inverting the protection envelope of the buildings and concentrating on the urban interior of the spaces between the buildings.
Urban landscape (arhitecture)
Clearly articulated new volume with additional performance halls and other functions designed incorporating the existing courtyard building and respecting character of the RJT site in the Riga historical centre.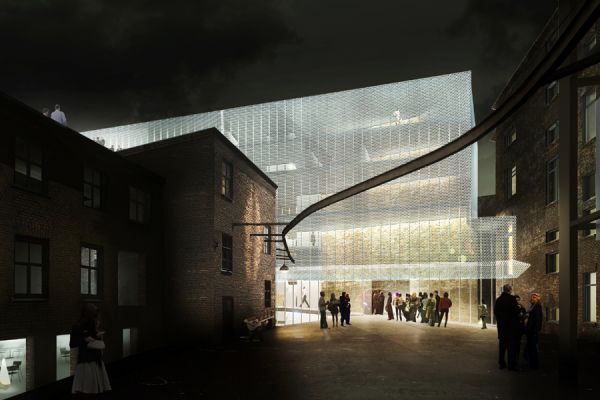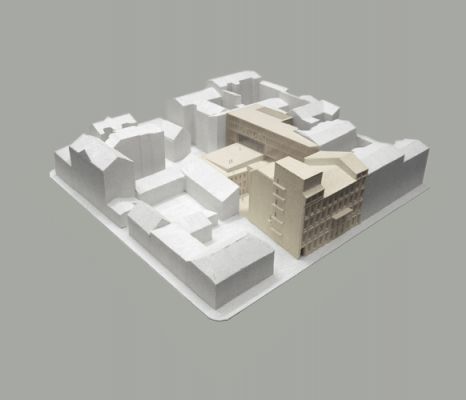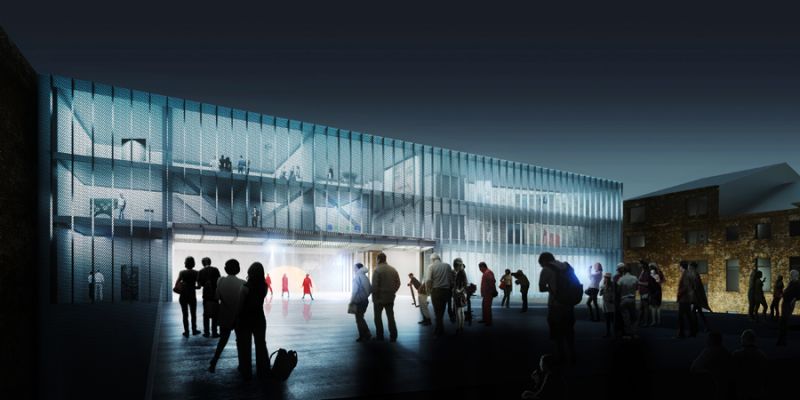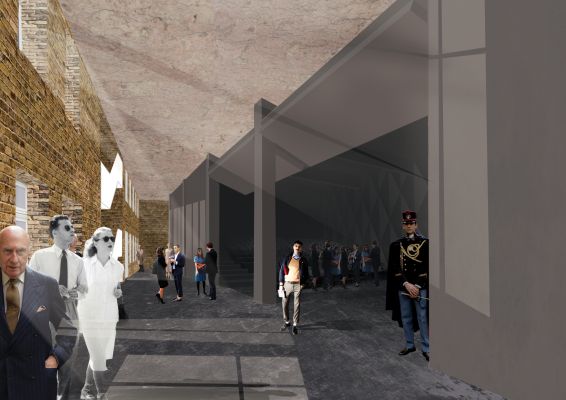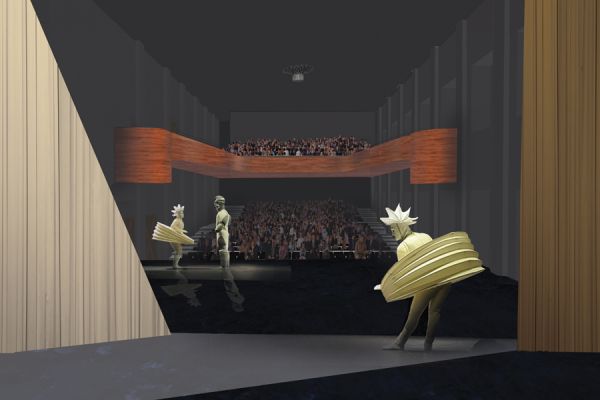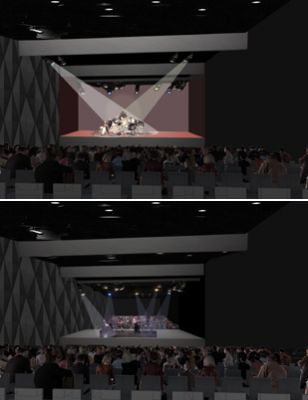 1/